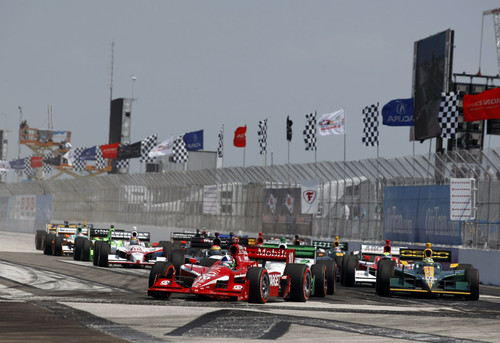 It's been a long wait, but the 2012 IndyCar season is finally upon us. The 16-race schedule will kick off with the Honda Grand Prix of St. Petersburg on March 25th. Unlike the last few seasons, there's been a plethora of changes – from the cars to the engines to the drivers and to the venues – that have opened the door to many unknowns heading into the first race.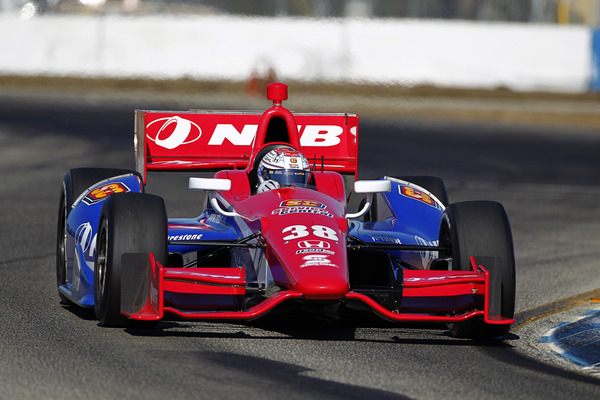 The series has introduced its first redesigned car in nine years in the new spec Chassis from Dallara, named the DW12 in memory of the late Dan Wheldon, who spent a portion of last year testing it before his death in the final race in Las Vegas. Safety was the focus, and it appears that they have delivered in that department: driver seats are surrounded by three inches of foam to reduce the impact of a crash, and wider side pods have been placed on all cars in order to prevent wheel-to-wheel contact (this in addition to a rear wheel-well that will keep the cars from going airborne. Not only is the DW12 considered the safest car, but it is also lighter and faster, with a reduction in weight due mainly to the change from steel to carbon brakes.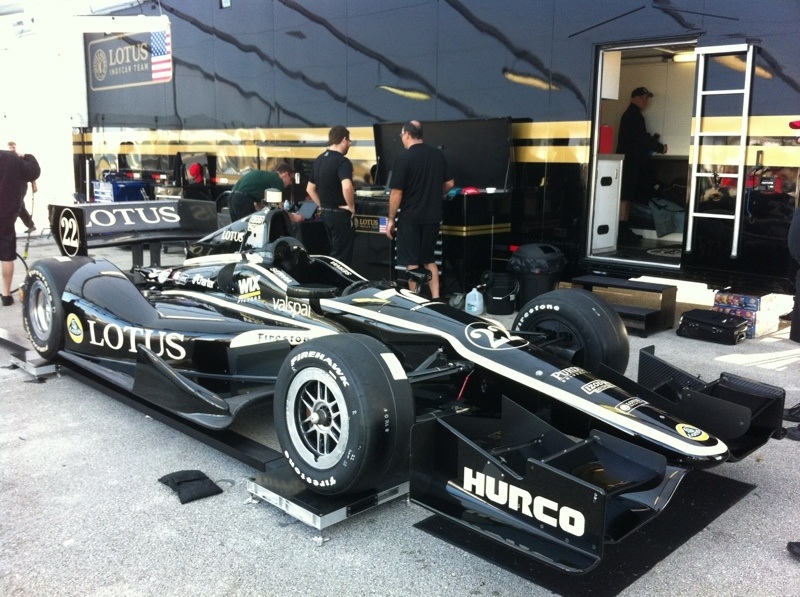 Two new engine manufacturers will also join the fray this year. Chevrolet and Lotus will compete with Honda, breaking the latter's monopoly on engine supply. It's hard to tell who will have the upper hand, even though Chevrolet has had more success during its testing at Sebring. Which manufacturer has the upper hand on any given day will most likely be determined by whether the race is on an oval or a road course. Lotus, the last manufacturer to sign on, has lagged behind in developing its engine. In a changing IndyCar landscape with an increasingly level playing field, it's possible that the four teams and five drivers with Lotus could find themselves on the outside looking in, leading to a significant gap between them and the rest of the field (not unlike another high-profile racing series: Formula One).
Every new season brings driver changes, and this year has been no different: eight drivers have switched teams, and four new full-time drivers have been welcomed. The most anticipated debut will be Formula One veteran Rubens Barrichello, who signed on with KV Racing. He will bring a lot of much-needed fan and media attention to fill the void after the departure of media-darling Danica Patrick, who left to join NASCAR full time.


Both full-time Canadians, Alex Tagliani and rookie-of-the-year James Hinchcliffe, have found new teams in Team Barracuda and Andretti Autosport, respectively. Late in the year Tagliani found himself the odd man out at Sam Schmidt Motorsports and had to make a change while Hinchcliffe landed a dream ride at Andretti Autosport with the most recognized sponsor in the series, GoDaddy.


The battle for the title is wide open, but it seems likely that we'll once again see four-time IndyCar Series-champion and Chip Ganassi driver Dario Franchitti together with two-time bridesmaid Will Power of Team Penske neck and neck near the top of the driver's standings at year's end. In the past, Power has had less success on oval tracks, so with only five tracks out of sixteen on the schedule being ovals, it's quite possible that he will finally dethrone Franchitti and earn his first well-deserved championship.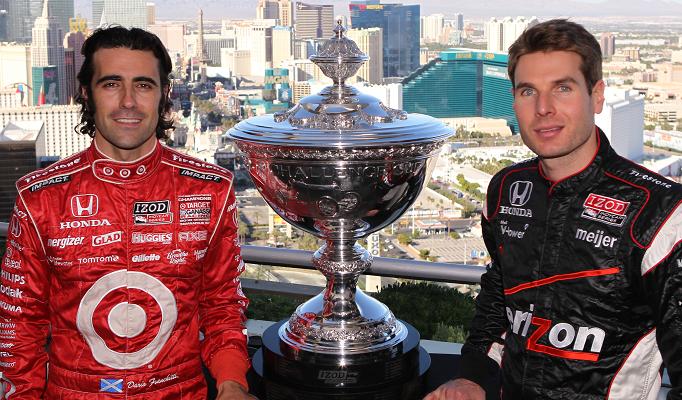 Other contenders will be the usual suspects, including Franchitti's teammate, Scott Dixon, KV Racing's Tony Kanaan and Barrichello, Penske teammates Helio Castroneves and Ryan Briscoe, Andretti Autosport's Ryan Hunter-Reay, and Service Central Chip Ganassi Racing's Graham Rahal. However, there are plenty of young wild cards in the pack, lead by Hinchcliffe, his teammate, Marco Andretti, and the runner-up for rookie of the year, J.R. Hildebrand, representing Panther Racing.


IndyCar needed time to heal after the loss of Wheldon, but it has recovered and made plenty of changes, with safety as the paramount objective. Each driver has been hesitant to make predictions given all the unknowns leading into the 2012 campaign, but one thing is certain: this promises to be one of the most action-packed seasons in recent memory.


Below is a list of drivers competing in the 2012 IndyCar season, along with a list of their teams and engine manufacturers:
2 Ryan Briscoe Sydney, Australia Team Penske Chevrolet
3 Helio Castroneves Sao Paulo, Brazil Team Penske Chevrolet
4 JR Hildebrand Sausalito, Calif. Panther Racing Chevrolet
5 E.J. Viso Caracas, Venezuela KV Racing Technology Chevrolet
6 Katherine Legge Guildford, England Lotus-Dragon Racing Lotus
7 Sebastien Bourdais Le Mans, France Lotus-Dragon Racing Lotus
8 Rubens Barrichello Sao Paulo, Brazil KV Racing Technology Chevrolet
9 Scott Dixon Auckland, NZ Target Chip Ganassi Honda
10 Dario Franchitti Edinburgh, Scotland Target Chip Ganassi Honda
11 Tony Kanaan Salvador, Brazil KV Racing Technology Chevrolet
12 Will Power Toowoomba, Aus. Team Penske Chevrolet
14 Mike Conway Bromley, England A.J. Foyt Enterprises Honda
15 Takuma Sato Tokyo, Japan Rahal Letterman Lanigan Honda
18 Justin Wilson Sheffield, England Dale Coyne Racing Honda
19 James Jakes Leeds, England Dale Coyne Racing Honda
20 Ed Carpenter Indianapolis, Ind. Ed Carpenter Racing Chevrolet
22 Oriol Servia Pals, Spain Lotus – DRR Lotus
26 Marco Andretti Nazareth, Pa. Andretti Autosport Chevrolet
27 James Hinchcliffe Toronto, Ont Andretti Autosport Chevrolet
28 Ryan Hunter-Reay Ft. Lauderdale, Fla. Andretti Autosport Chevrolet
38 Graham Rahal New Albany, Ohio Service Central Ganassi Honda
67 Josef Newgarden Hendersonville, Tenn. Sarah Fisher Hartman Honda
77 Simon Pagenaud Poitiers, France Schmidt-Hamilton Honda
78 Simona de Silvestro Thun, Switzerland Lotus-HVM Racing Lotus
83 Charlie Kimball Camarillo, Calif Novo Nordisk Ganassi Honda
98 Alex Tagliani Lachenaie, Que. Bryan Herta Autosport Lotus