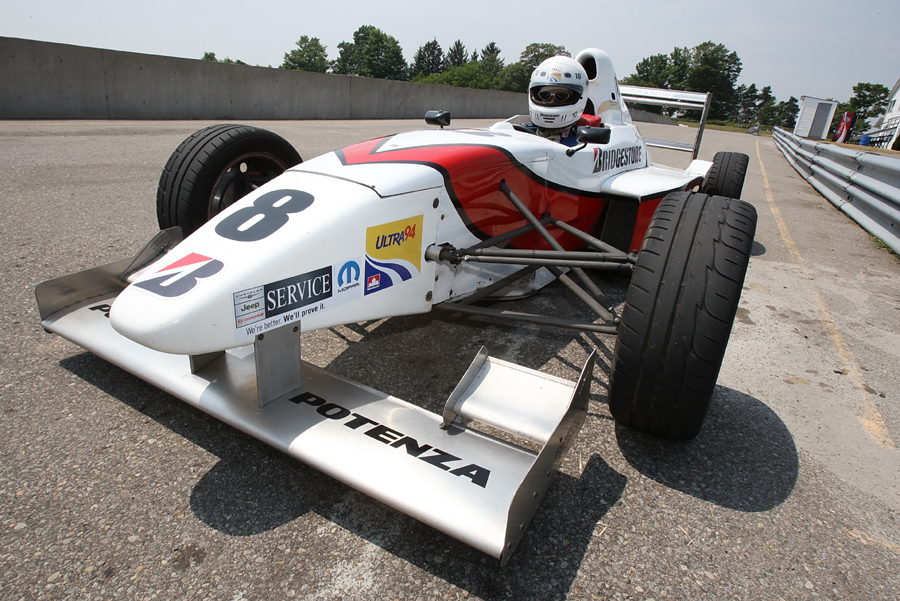 Over the past two decades, it has been my privilege to attend several high performance driving schools. Each event played a part in honing my skills as an accomplished driver, but none has ever truly satisfied my inner need for speed.
Consequently, it has always been my desire to sit in the driver's seat of an open wheel race car at a world-class driving school. To be able to challenge myself on a high-speed race track, with nothing but a thin slice of sheetmetal and a professional driving instructor separating me from the perils of a concrete wall, seemed like the perfect way to enjoy a day away from the office.
Just north of Toronto near the Mosport Race track resides the Bridgestone Racing Academy, (www.race2000.com). When driving the circuit, one instructor is assigned to a group of 3-4 students. Initially, groups are selected based on individual driver experience. After fifteen minutes behind the wheel, you start to feel comfortable and speeds increase to match that of your instructor. The rest of the day will seem like a blur. This is by far the best way to have fun racing while at the same time learn to be a better driver.