I recently had the good fortune to test-drive two similar vehicles in the Honda Accord Crosstour and the Acura ZDX in back-to-back weeks. Both are very similar, futuristic-looking crossovers cars, but their prices differ substantially: the Crosstour starts at $34,900 and its upscale cousin, the ZDX, at $54,990. At first glance, the Crosstour looks part wagon, part hatchback, and part crossover, but in my mind it's first and foremost a good-looking wagon. It seems to be geared to someone who likes an increased elevation over a sedan, yet not quite to the level of an SUV. It has a sleek, sporty, and very curvy exterior design, which makes it look cool, but a lone wolf in its class.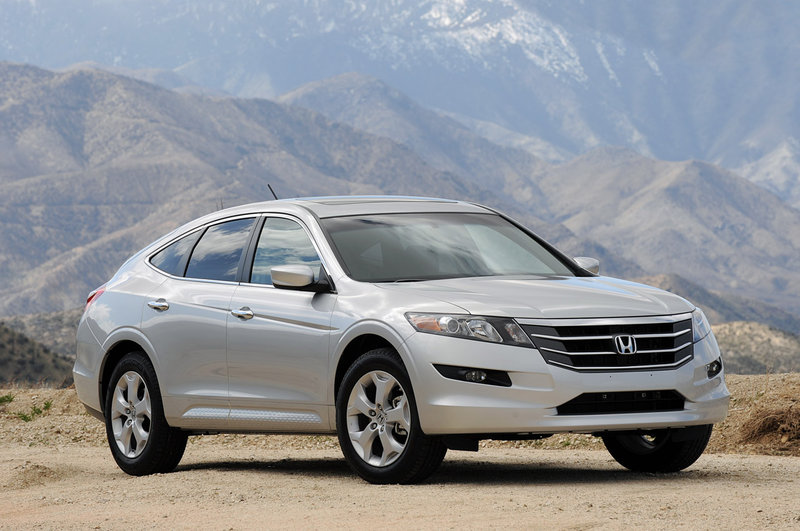 The tester was an EX-L 4WD version, which runs for $38,900. It's an extremely powerful car in its class, with a 3.5-litre, 271-horsepower V-6 engine and a five-speed automatic transmission. The interior design has been adapted from the Accord sedan and boasts many impressive luxuries, including leather upholstery, heated mirrors, eight-way-driver and four-way-passenger power-adjustable heated front seats, a rear-view camera, XM radio, and a navigation system. The whole design of the Crossover revolves around maximum comfort: I slid easily into my seat and was always relaxed while driving. The legroom is especially generous in both the front and back seats.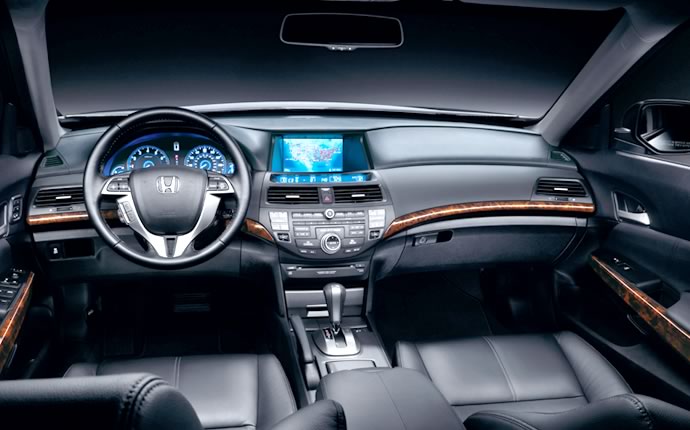 As for the driving, the Crosstour's handling was solid, not exceptional but not poor. The noise reduction system is exceptional, so ambient road noise is held to an absolute minimum. With eight inches of ground clearance, the Crosstour looks like a vehicle that would also thrive off road, but it's ideally suited for the open highway. It handles well on curvy roads, but it downshifts sluggishly when cornering and is also somewhat slow to switch gears when accelerating. However, it does very well in terms of fuel economy, with an estimated 11.5 L/100 km in the city and 7.2 L/100 km on the highway in front-wheel drive.

With respect to the Acura ZDX, it may have a similar exterior design and share the funky rear hatch of the Honda Crosstour, but it has a totally different feel. Acura says that it's a cross between a coupe and an SUV. It's all well and good to admire a car from the outside, but it's always more exciting to get in and see what the car and is really made of. This is where the problems with the ZDX start: manoeuvring into the driver's seat is awkward given the car's strange, sloping, wave-like design from the roofline to the windshield and its low elevation. Getting into the back was even worse because of the small rear-door openings.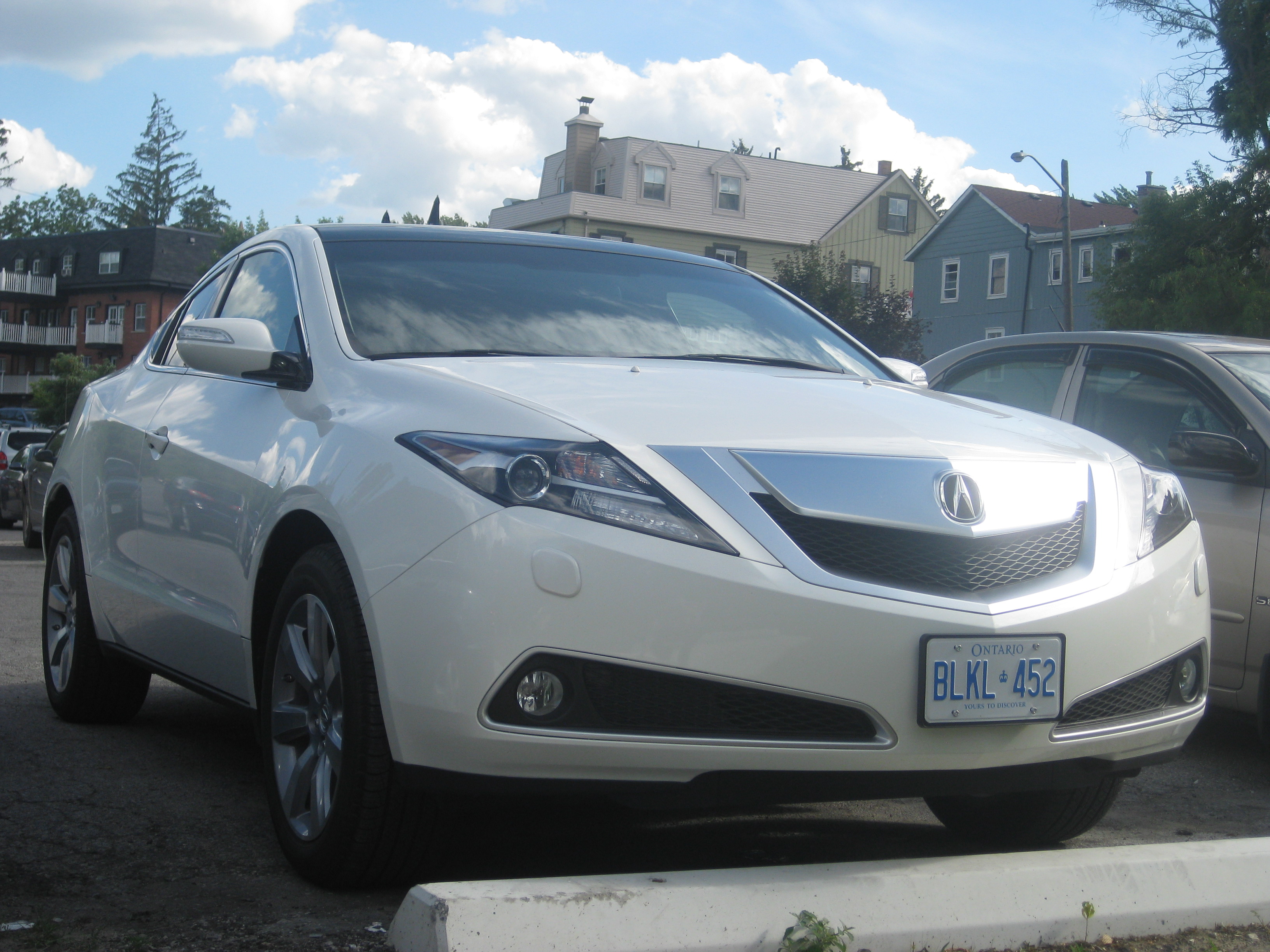 Nevertheless, once you manage to make it into the car, it's extremely comfortable. It comes equipped with all manner of gadgets and is absolutely beautiful inside with soft leather seating and accented stitching. It also has a leather panel and centre console, a multi-view rear camera, XM radio, a panoramic glass roof with a power sunshade, and 10-way power adjustable seating with two memory positions.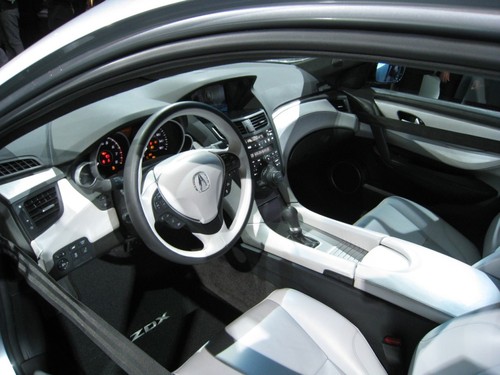 The ZDX is based on Acura's MDX, which is a more conventional-looking SUV powered by the same 300 horsepower, 3.7-litre V-6 engine and six-speed automatic transmission. As those numbers suggest, the ZDX has plenty of power and doesn't hold back. It's exciting to drive, upshifts and downshifts with ease, and corners expertly with exceptional handling courtesy of Acura's Super Handling All-Wheel-Drive system. It also does fairly well in fuel economy, with 12.7 L/100 km in the city and 8.8 L/100 km on the highway. Compared to the other vehicles in its class, the ZDX is not the most practical crossover on the market today: the small cargo space, limited back-seat legroom, and awkward entry are all significant defects. And if none of the issues are deal-breakers, unfortunately the price tag might be. Still, at the end of the day, the ZDX is a powerful, sporty ride whose unorthodox styling is sure to turn a few heads.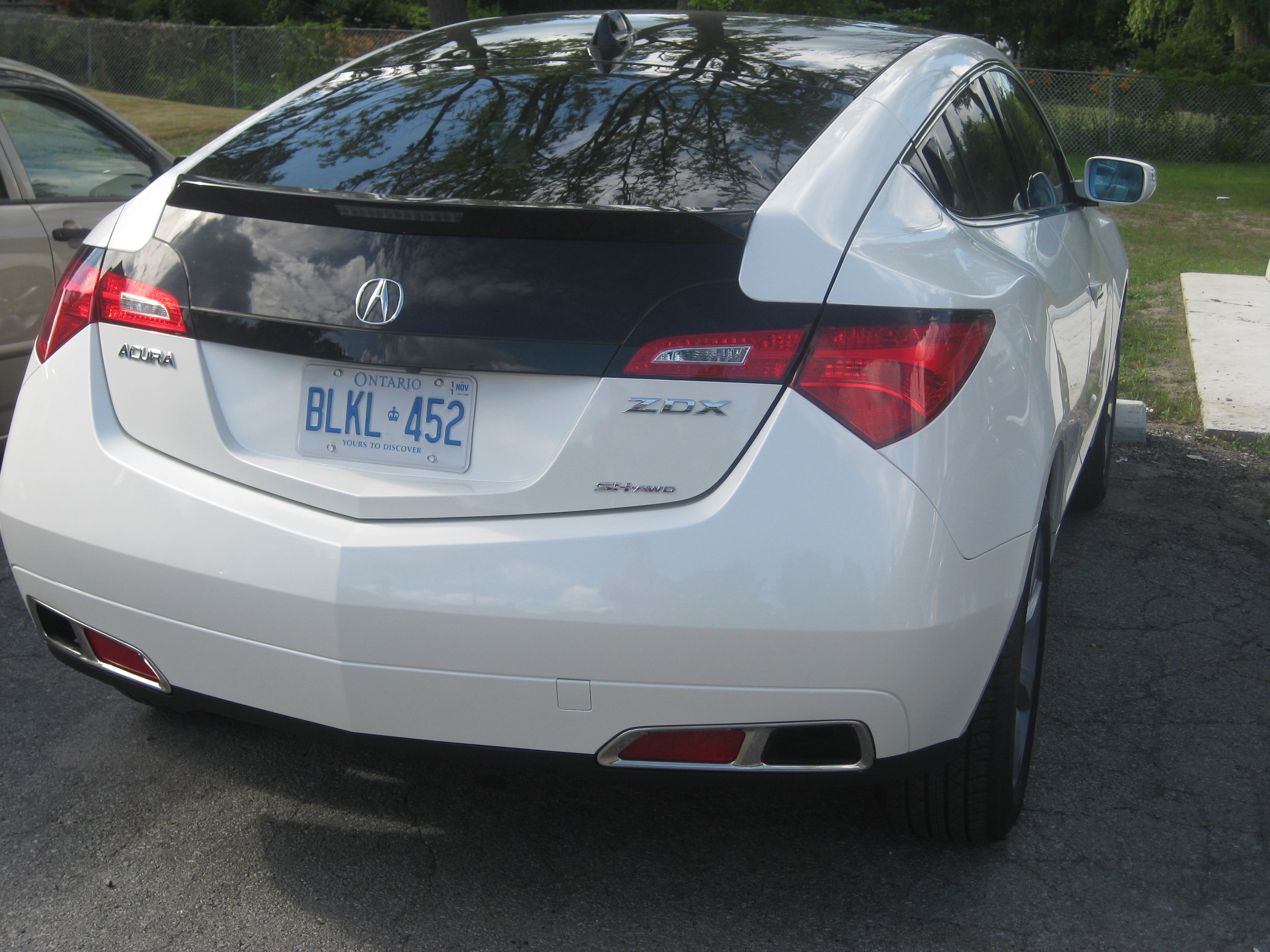 Ultimately, both crossovers are slightly eccentric in their respective fields, which will likely cause some shoppers to think twice. They aren't the most practical cars, but the Honda Crossover may catch on if the price comes down. As for the Acura ZDX, it simply suffers from too many design flaws to be fit enough to survive.