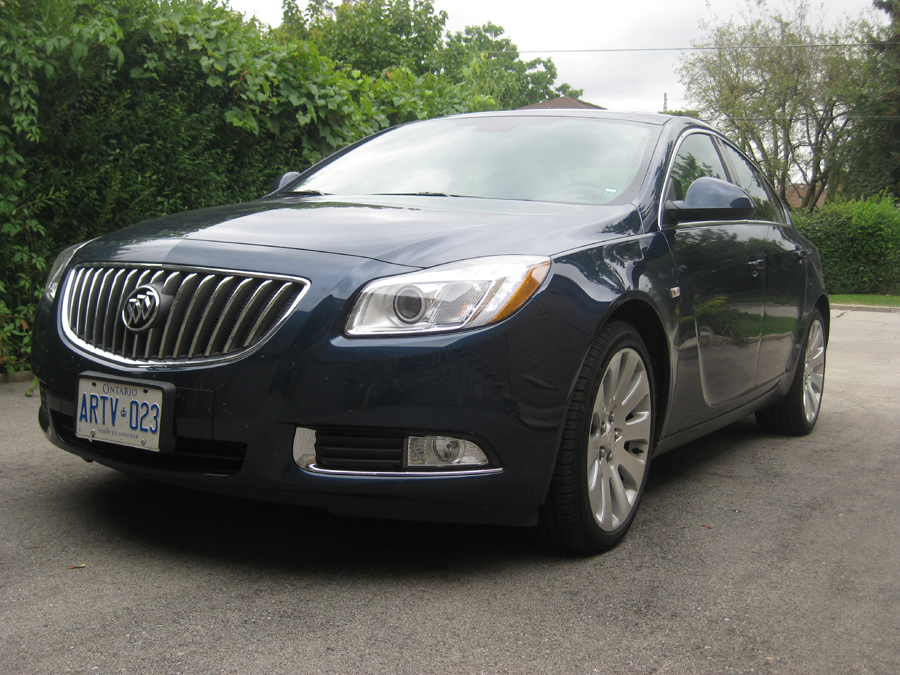 When you think Buick, it's often images of old men in knee socks peering over the steering wheel or backing out of the drive and into oncoming traffic that come to mind. The name Buick is not ordinarily associated with excitement or fun. However, slowly but surely, General Motors has been rejuvenating the marque, and there is perhaps no finer example of the new spirit than the 2011 Buick Regal. I don't want to be as clichéd as some of the new Buick commercials, but, simply put, the Regal is a far cry from your father's car. At first glance, it looks sporty but sophisticated, which is not exactly familiar territory for Buick.
The tester I had was the Buick Regal CXL Turbo. The brilliant chrome grille immediately catches your attention, accenting the car's midnight-blue metallic colour beautifully and letting you know right away that you're about to get into something special. On this particular test drive, I was heading for Baltimore, accompanied by The Driver's camera man, for the inaugural IndyCar Baltimore Grand Prix. It's always ideal to take a tester for a long drive, since you can put the car through its paces in a wide range of different situations. Although we were good to go from the outset, there was one little hitch: neither of us could figure out how to use the confusing array of buttons and knobs to configure the vehicle the way we wanted it. Even though we were eventually able to solve the problem with the help of the owner's manual, a car's console should never be this confusing. Was this Buick's way of distinguishing the Regal from your father's Buick? I doubt it, but the technological confusion could really alienate their established clientele.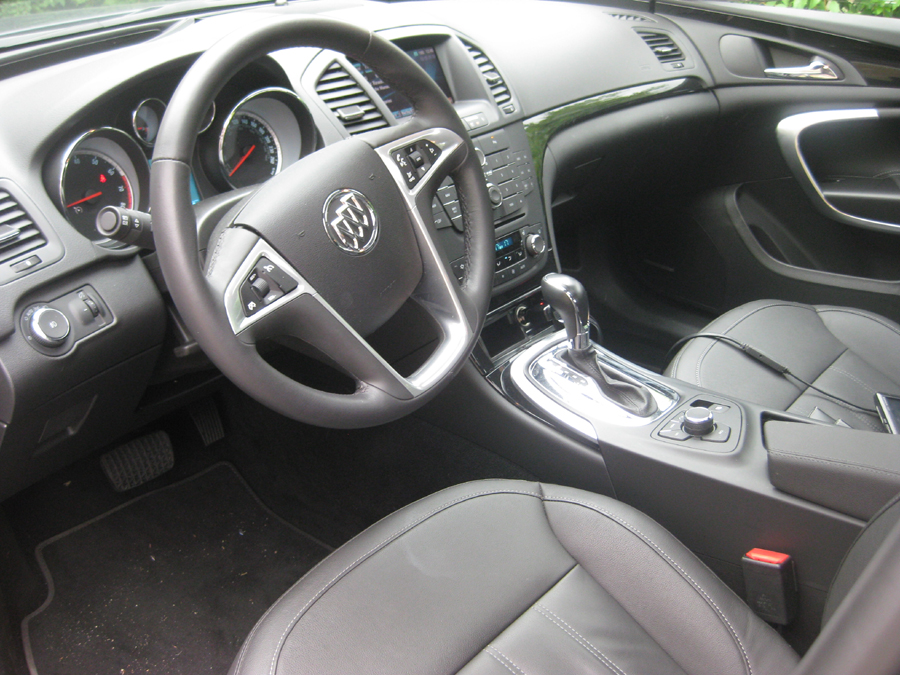 Beyond the center console, the Regal's interior is striking. The leather seats were plush and added a luxurious touch. The steering wheel was wrapped in leather and the front seats had metallic door-pulls that really popped. Rear-seat passengers enjoy their own air vents and enough legroom to seat two comfortably.

The drive down the QEW began without incident. Traffic was light, so we had a chance to really stretch the car's legs and see what it could do. The Regal Turbo has a 2.0 L turbocharged four-cylinder engine that churns 220 horses and 258 lb-ft of torque. It moves at a good clip when you consider the 3,765 pounds of weight it's carrying (it can accelerate from 0 to100 km in 8.2 seconds). The turbo engine grinds audibly, but it provides a nice juicy shot of adrenaline.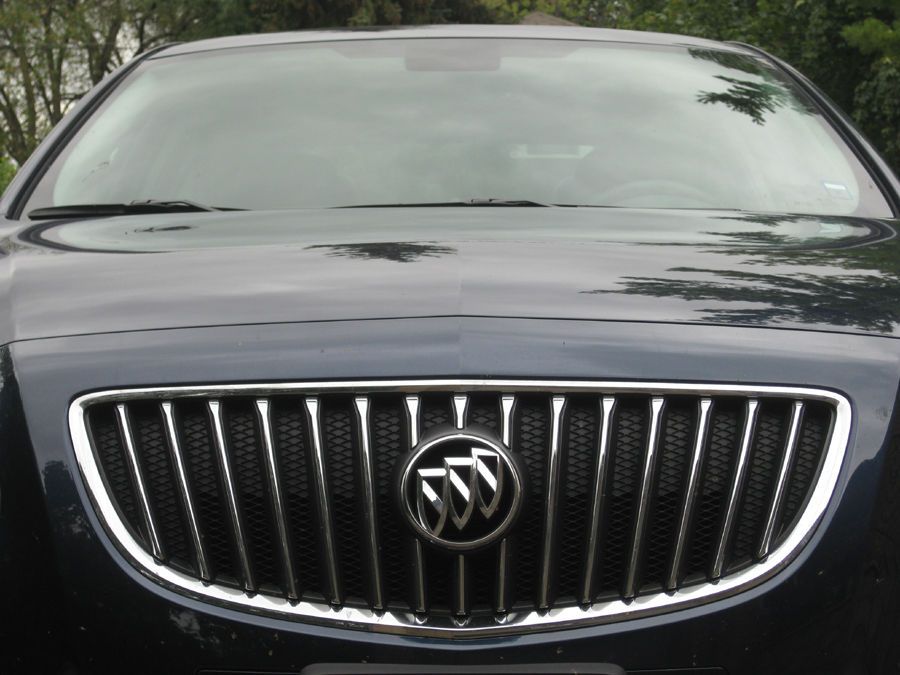 We had occasion to test the Regal's handling even before crossing the border. Driving in the left-hand lane, I was forced to quickly bend onto the shoulder as another car entered my field of vision while heading straight for the right side of my vehicle. Thankfully I had two cups of coffee in me and was on high alert. Not that I necessarily wanted to test the Regal under true battle conditions, but its agile yet remarkable controlled handling answered without any jerkiness.
The Regal Turbo also offers Interactive Drive Control, which consists of three different suspension options: sport, touring, or standard. In sport mode, I detected faint adjustments in the required steering effort and shift patterns, but it was so subtle that "sport mode" seems like a bit of a misnomer. Ditto during touring mode. But these days, it's fuel economy that is priority one for many buyers, and manufacturers have responded accordingly. Case in point: the Regal Turbo averages 9.8 L/100 km. We travelled close to 2,000 kilometres on this particular trip but had to fill up only three times.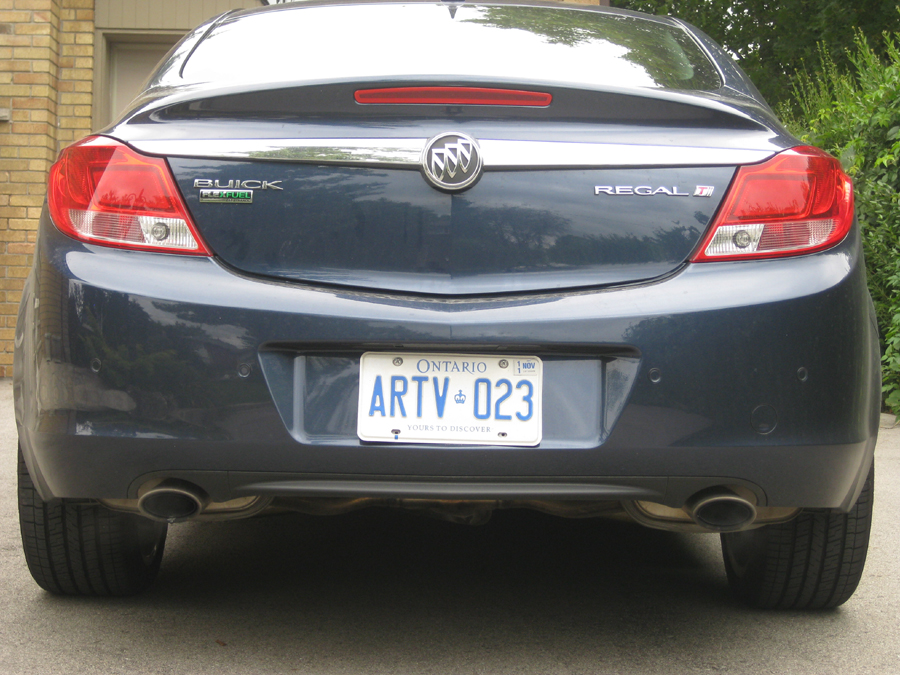 Overall, the drive was peaceful and comfortable, which is about all you can ask for on a long journey. The same could not be said, however, of the Baltimore Grand Prix, which was action-packed and well worth the drive. The turn-out was astounding and the excitement of the crowds was not misplaced: Team Penske's Will Power took the checkered flag in what was the best race of the year, surpassing even the Honda Indy Toronto. When it was all over, we packed our bags into the Regal's kingly 402-litre trunk and pointed our bow at Toronto.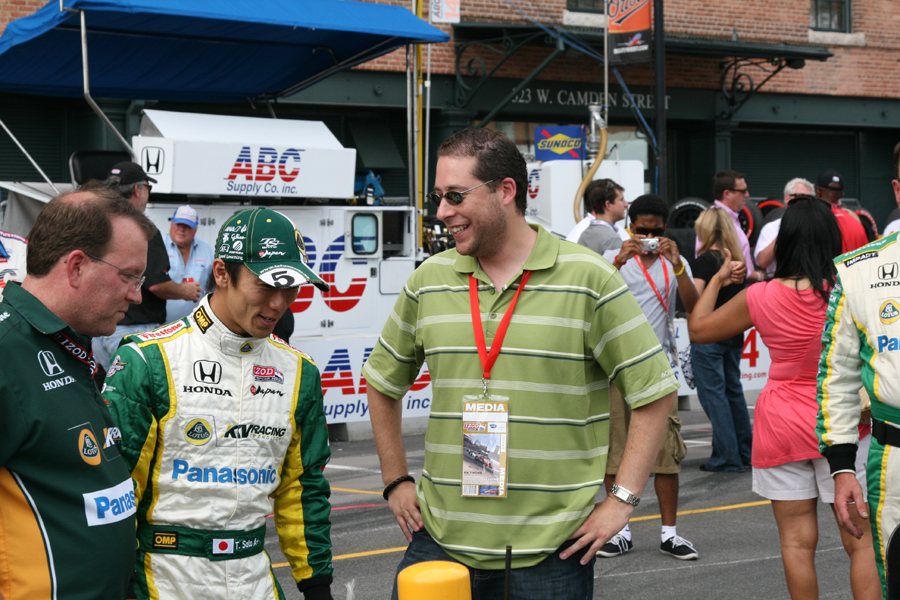 The base price for the Regal is $31,990, while the CXL Turbo starts at $34,990. My tester was fully loaded with many other options, including 19" alloy wheels, power sunroof, Harman/Kardon stereo, Xenon headlights, Satellite radio, and the aforementioned Interactive Drive Control and navigation system, which will bring the cost up to $42,675. That may be a little steep, but, truth be told, you really don't need all the gadgets to really enjoy this car. Buick has done a great job rebranding themselves to target younger drivers. If you're looking for a sporty luxury sedan but don't want to pay a king's ransom, the Regal is definitely worth a look.