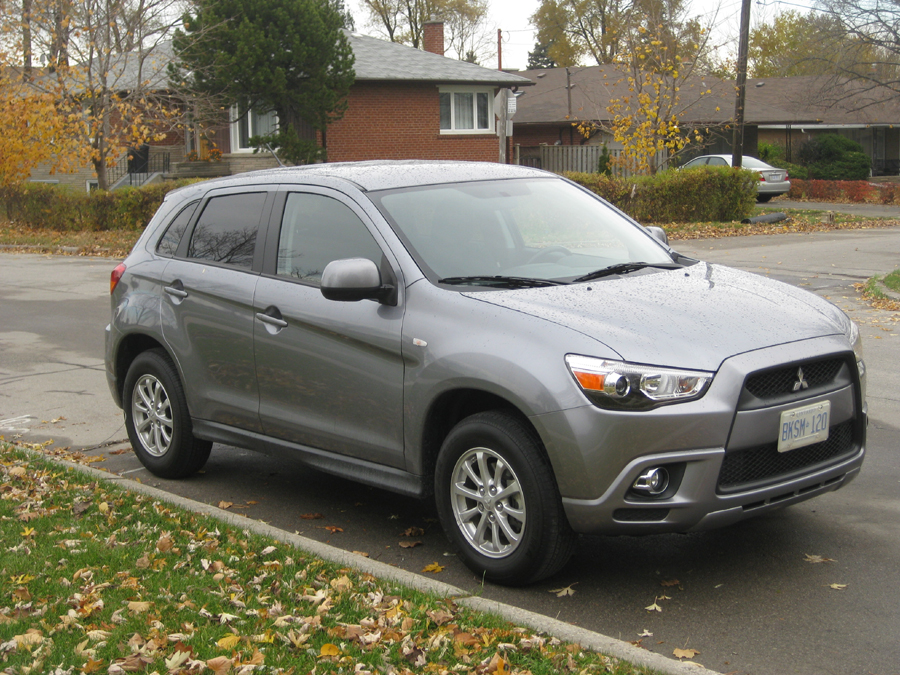 For the past few years, gas prices have risen so steadily that, for all the outrage we may feel, we're no longer particularly surprised by the next hike. The days of paying less than a dollar for a litre of gas are gone. But for a family to be able to travel in comfort, the roominess of an SUV or CUV is necessary, which means that, short of investing in an electric vehicle, we as consumers must demand more compact, light-weight, fuel-efficient vehicles.

A case in point: the Mitsubishi RVR, a crossover modelled on the larger Outlander, whose platform and wheelbase it shares. It's shorter and trimmer than its cousin, with a slender, sleeker look. Mitsubishi designed the RVR (or Recreational Vehicle Runner) for the city driver who is looking for a lighter, more compact vehicle with the roominess of a typical CUV. One of its most notable accomplishments is its excellent fuel efficiency, which is sure to strike a chord with consumers sick of being gouged at the pumps.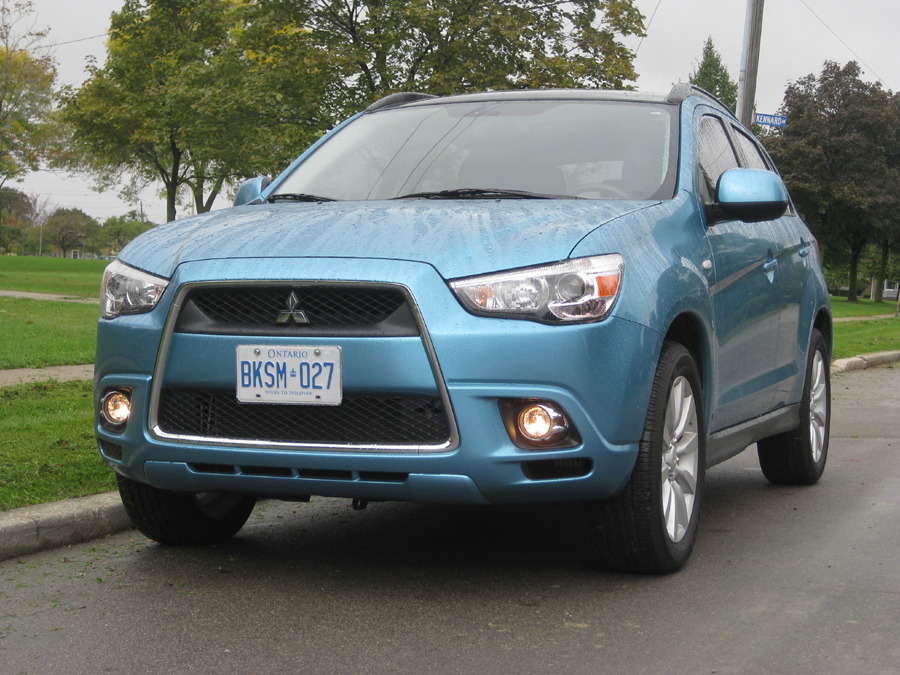 At first glance, the RVR is a head-turner, especially in the tester's Kingfisher blue. The trapezoid grille with the Mitsubishi badge front and center stands out the most, giving the RVR a sporty look. The front of the vehicle is nicely complemented by a sporty exterior and a beautiful panoramic sunroof.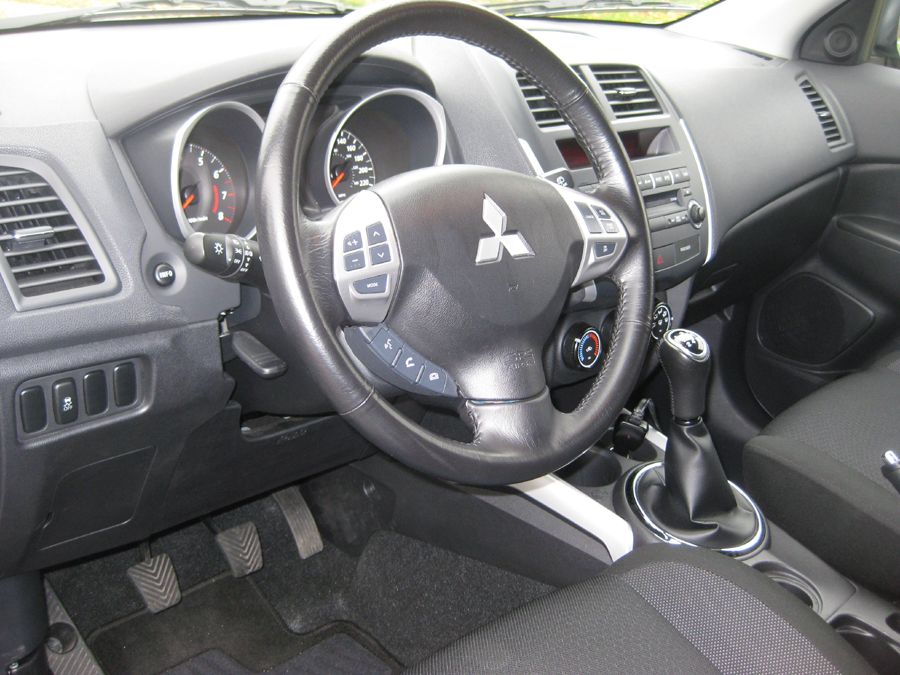 Unfortunately, the RVR's beauty is only skin deep. Inside the CUV, space is ample and seating plush and comfortable, but all the plastic in the dash will make you feel like you're at a Tupperware party. I'm all for elegant simplicity of design, but the RVR's drabness is almost oppressive. The interior of such a modern vehicle should be in keeping with the fun and excitement that its exterior conveys. Of course it's not all bad: the steering wheel, sheathed in strong black leather that you can really grip down on, gives you the sense that you're in complete control of the vehicle at all times. Similarly, the handling is silky smooth on turns, and overall traction and stability are excellent.

Powering the vehicle is a 148 hp, 2.0 L four-cylinder engine, with a Mitsubishi Innovative Valve-timing Electronic Control (MIVEC) system. But, these numbers notwithstanding, both the all-wheel-drive, five-speed automatic that comes with a continuously variable transmission (CVT) and paddle shifters and the front-wheel-drive, five-speed manual, fell short of the mark. Manual mode was better as the initial acceleration in the CVT, which is programmed to get optimal fuel economy, was a little slow. The paddle shifters helped avoid this slow giddy-up, but I doubt drivers of automatics will want to use them daily. On the flip side, a constant grunting noise can be heard in manual mode when you switch gears or speed up, but, once you get it in fifth gear, the RVR accelerates as quickly and smoothly as any other CUV in its price range.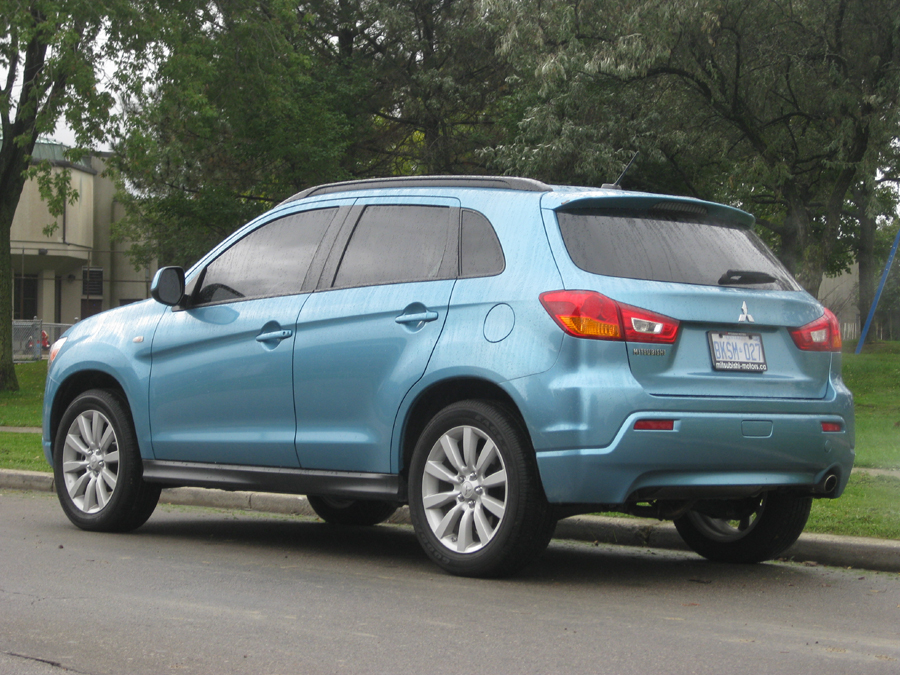 In spite of its drab interior, the RVR is not a car to avoid: it's a smooth, comfortable ride that will get you reliably around town; it just didn't overwhelm me in any way.  Mitsubishi's hope is that the RVR will be the compact, fuel-efficient CUV families have been waiting for. They've claimed the CVT RVR to have the best in-class fuel economy at 7.6 L/100 km, but I averaged 9.6 L/100 km with some paddle shifting.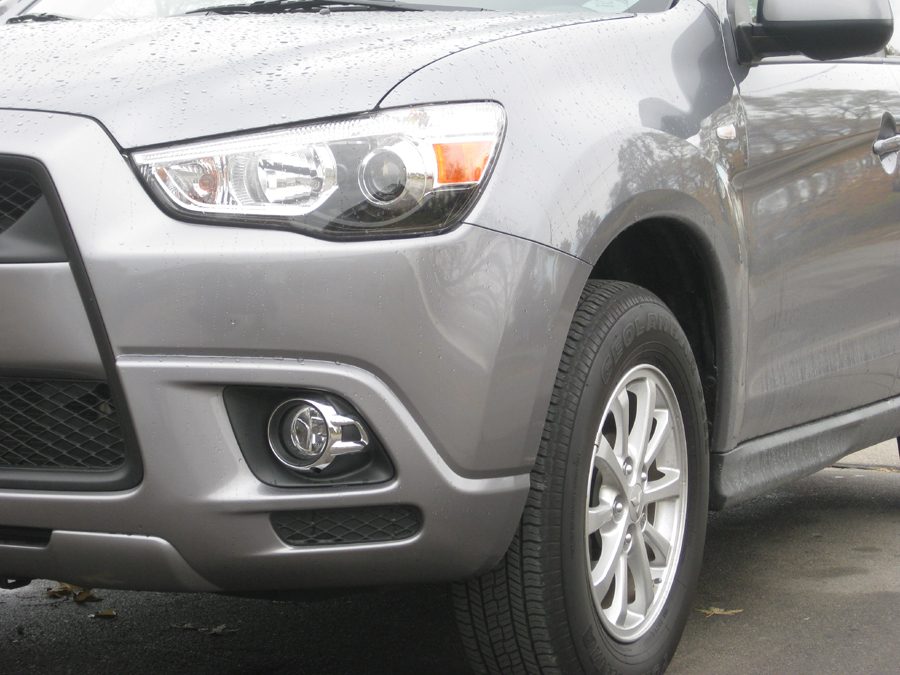 The manual RVR I tested was the second-level SE 2WD, which starts at $21.998, but the top-of-the-line GT 4WD starts at $28,498 and comes with an array of gadgets, including Bluetooth, USB ports, a tilting and telescoping steering wheel, rear privacy glass, cruise control, 18" aluminum alloy wheels, and a 710-watt Rockford Fosgate Punch premium sound system.     

Overall, I appreciate what Mitsubishi has attempted to do in making the RVR a vehicle that can address consumers' fuel-efficiency needs. It's an economical and dependable vehicle with many standard safety features, including active stability control, traction control, seven airbags, and a tire-pressure monitoring system. But for me, the grunting noises it makes upon acceleration and the utilitarian interior design weigh heavily against it. Then again, if you're just looking for an economical, outwardly stylish vehicle for casual city and driving and transporting the kids to and fro, you could do worse than the RVR, which at least will keep you from going to the pumps too often.