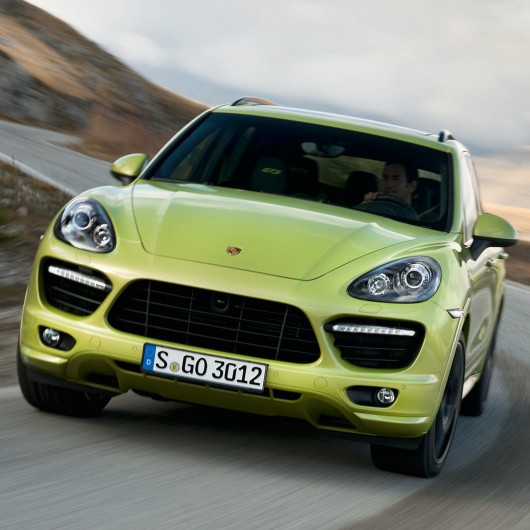 MISSISSAUGA, ONTARIO - The SUV with the driving fun of a sports car is entering its second generation. Indeed, Porsche is celebrating the world premiere of the new Cayenne GTS at the 2012 Beijing Auto Show. Its concept: concentration on sporty performance. Its recipe: a more powerful engine, more dynamic power delivery, a tauter chassis with lower ride height, and emphatically sporty equipment. In the process, the new Cayenne GTS doesn't just fill the gap between the Cayenne S and the Cayenne Turbo but also differentiates itself clearly from the other models with its own special character.
The Cayenne GTS's hood conceals a 420 hp uprated V8 engine, based on the Cayenne S power unit. Power transmission is ensured by the
eight-speed Tiptronic S with integrated auto start/stop function. An especially dynamically tuned engine and transmission design reinforces
the unequivocally sporty characteristics. The Cayenne GTS sprints from a standing start to 100 km/h in 5.7 seconds, reaching 160 km/h in 13.3
seconds. The top track speed is 261 km/h.

The specially tuned chassis ensures thrilling driving dynamics. It is more tautly tuned, equipped with Porsche Active Suspension Management
(PASM), air suspension, and a 20 mm lower riding height relative to the Cayenne S. As a result, the new Cayenne GTS is even closer to the
road and moves with the sports car's trademark composure and agility.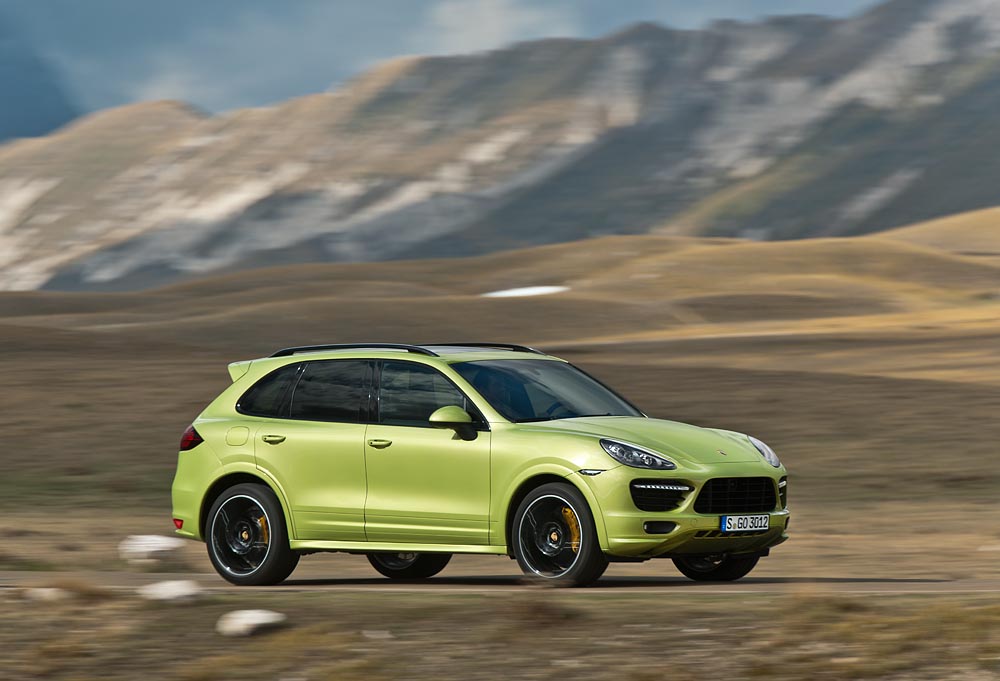 The Cayenne GTS's looks openly proclaim its pronounced sportiness with eye-catching features such as the front-end borrowed from the Cayenne
Turbo, frames and trims in high-gloss black, prominent side skirts and wider wheel arches as well as a distinctive roof spoiler with twin-wing profile. The prevailing ambiance of the interior is sporty elegance and the GTS features a standard leather interior with Alcantara elements. Front sports seats with eight adjustment options are also featured as standard in the new Cayenne GTS.

Offered at a starting price of $93,600, the Cayenne GTS is expected to arrive in Canada this fall.